Research
Study for the Nelson Mandela Foundation

In 2005, the Nelson Mandela Foundation appointed VOSESA to formulate strategic recommendations for the Foundation's 46664 Volunteer Campaign. The study involved an environmental scan of volunteer-involving organisations in the HIV and AIDS sector (particularly in rural areas) and their relationship with selected government departments; scenarios for developing a volunteer database system; developing a booklet called "A Volunteers' Guide"; and strategy development for the 46664 Volunteer Campaign.

If you want more information about this study or a summary of the findings, please send an email to info@vosesa.org.za.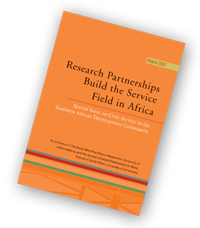 VOSESA's Five-Country Cross-National Study on Civic Service and Volunteering in SADC.
Read more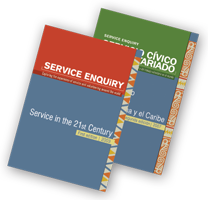 Service Enquiry, an online publication available free-of-charge that documents and analyses the experience of civic service and volunteerism in different parts of the world.
Read more


VOSESA's analysis of the volunteering response to the 2008 Xenophobic Attacks in South Africa and its potential for social change.
Download paper