Travel and Accommodation
VENUE
The conference will be held at the FNB Conference and Learning Centre, 114 Grayston Drive, Sandown, Sandton, Johannesburg. This venue is 30 km away from OR Tambo International Airport and it will take an average of 30 minutes to drive to this venue. Click here for directions from the airport to FNB Conference and Learning Centre.
TRAVEL TO JOHANNESBURG, SOUTH AFRICA
All attendees outside of the Johannesburg/Pretoria area should fly into the OR Tambo International Airport (formerly Johannesburg International) in Kempton Park. The airport is located 22km (14 miles) east of Johannesburg and 35 km from the FNB Conference and Learning Centre in Sandton. This airport serves as the primary airport for domestic and international travel to or from South Africa. OR Tambo International Airport is Africa's busiest airport handling over 17 million passengers yearly.
ACCOMMODATION
Conference participants are responsible for booking their own accommodation. We recommend that participants stay at the conference venue, the FNB Learning and Conference Centre. We've secured a 35% discount on bed and breakfast for all conference attendees. The discounted rates are quoted as follows:

Bed & Breakfast: R586 (incl VAT) pp per night. (Discounted)
Bed only: R798 (ex VAT)
Dinner only: R189 (incl VAT)

Note: In order to be eligible for the discounted rates, please make use of VOSESA Reservation number 022655 when making your bookings.
For reservations and any further information regarding the facilities, please contact Victoria at reservations@fnb.co.za. You can also contact the Centre directly on +27 11 269 8000.

GENERAL INFORMATION
ABOUT SOUTH AFRICA
http://www.southafrica.info/about/
ADVICE TO TRAVELERS
http://www.southafrica.info/travel/advice/
VISA REQUIREMENTS
http://www.southafrica.info/travel/documents/visas.htm
JOHANNESBURG GROUND TRANSPORT
http://www.destination-johannesburg.com/transportation/
More information will be added closer to the time of the conference. If you have any questions kindly contact conference@vosesa.org.za.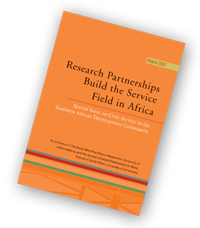 VOSESA's Five-Country Cross-National Study on Civic Service and Volunteering in SADC.
Read more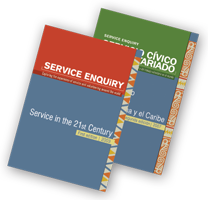 Service Enquiry, an online publication available free-of-charge that documents and analyses the experience of civic service and volunteerism in different parts of the world.
Read more


VOSESA's analysis of the volunteering response to the 2008 Xenophobic Attacks in South Africa and its potential for social change.
Download paper