Southern Africa Conference on Volunteer Action for Development Report
This report aims to serve as a resource for those in government, civil society, higher education and the private sector that seek to strengthen volunteer action for development and foster regional integration in southern Africa. Taking into consideration the conference focus and objectives, the report synthesises the key insights, knowledge, resources and recommendations shared at the conference.

First, the report explains the conference focus on volunteer action and community-centred sustainable development. It highlights the contributions that different forms of volunteer action can and do make to eradicating HIV and AIDS, promoting youth social and economic participation and fostering regional integration. Following this, five recommendations for strengthening volunteer action for development in southern Africa, particularly among young people, are discussed. Finally, key recommendations that emerged from the conference are cited and a number of post-conference developments that build on the conference momentum are highlighted.

To access the full conference report, click here.

To access the executive summary, click here.

To access a summary of all conference sessions, click here.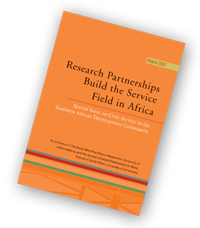 VOSESA's Five-Country Cross-National Study on Civic Service and Volunteering in SADC.
Read more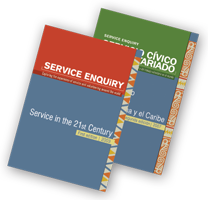 Service Enquiry, an online publication available free-of-charge that documents and analyses the experience of civic service and volunteerism in different parts of the world.
Read more


VOSESA's analysis of the volunteering response to the 2008 Xenophobic Attacks in South Africa and its potential for social change.
Download paper