Partners and Supporters
The Southern Africa Conference on Volunteer Action for Development has been made possible by the leadership and financial support of the following conference partners.







Conference Steering Committee Members are drawn from the southern Africa region and internationally. Members participated in a pre-conference strategy meeting in November 2010 and provide varying degrees of support to the conference.
o Programme
o Speakers
o Getting there
o News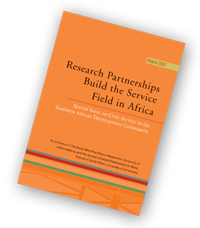 VOSESA's Five-Country Cross-National Study on Civic Service and Volunteering in SADC.
Read more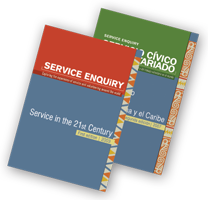 Service Enquiry, an online publication available free-of-charge that documents and analyses the experience of civic service and volunteerism in different parts of the world.
Read more


VOSESA's analysis of the volunteering response to the 2008 Xenophobic Attacks in South Africa and its potential for social change.
Download paper