SAGE Net Publication
International Volunteering in Southern Africa: Potential for Change?  Scientia Bonnensis, forthcoming

VOSESA is currently finalising two contributions to this book, which will be published on behalf of the South African German Network (SAGE Net). The book will look at international volunteering in the southern African context from the perspectives of German volunteers and  host organisations and host communities in three SADC countries:  Mozambique, South Africa and Tanzania.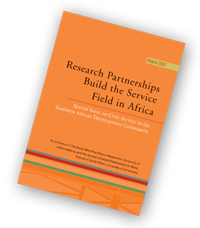 VOSESA's Five-Country Cross-National Study on Civic Service and Volunteering in SADC.
Read more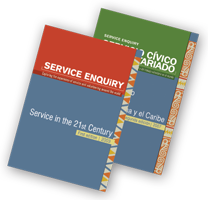 Service Enquiry, an online publication available free-of-charge that documents and analyses the experience of civic service and volunteerism in different parts of the world.
Read more


VOSESA's analysis of the volunteering response to the 2008 Xenophobic Attacks in South Africa and its potential for social change.
Download paper